Jackie Jensen
Jacqueline and her husband, Wayne, have lived in New Jersey, Pennsylvania, and New York raising their three sons. They now reside in the perfect state of South Carolina, and truly understand so many benefits all the residents enjoy. Together they have invested in real estate since the 70's, flipping properties back when "to flip" was only a pancake term. Jacqueline has a New York state Paralegal degree. Jacqueline has previously worked for a foreclosure company and understands the process of dealing with banks, estates, and tax sales. Through this vast experience, Jacqueline's love now is to help you - the home buyer or seller - achieve desired goals. With W Realty's advanced social media technology, extra advertising, and abundant support of real estate professionals, we make your transition easier.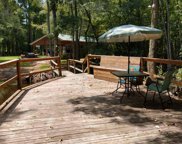 Very Private Retreat on the Edisto River. Has an overnight cabin with well, septic, and electric. Plus dock and concrete pad for boat launching. Prime deer and turkey hun...
Listing courtesy of W Realty.
Excellent location this brick home is located convenient to I-26 & I -20. New flooring in kitchen, family room and dining area Living room and all bedrooms with new carpe...
Listing courtesy of W Realty.